About Us
McPherson & Mayberry Personal Wealth Management, located in Dallas, Texas can trace its' roots back to E. F. Hutton. It was there in 1986 that Dan McPherson and Kerry Rigdon formed a relationship that evolved over the next 26 years culminating in the formation of McPherson & Mayberry in the summer of 2012. The goal was simple, to provide a level of personal service based on relationships, superior service and performance. McPherson & Mayberry works with individuals, trusts, endowments, retirement plans and financial institutions assisting in identifying solutions to specific investment needs and objectives. McPherson & Mayberry brings a traditional approach to both investing and planning focusing on individual relationships to determine a successful strategy. With two offices in the Dallas-Ft Worth metroplex they look forward to the opportunity to work with you to achieve your investment goals.
Our Team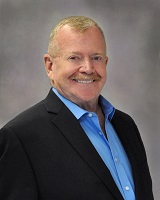 Dan McPherson
Dan brings over 30 years' experience in active portfolio management and portfolio construction. Dan spent the majority of his early years at E.F.Hutton in Dallas where in 1984 he was at the forefront of the birth of "Hutton Portfolio Management," a new structure designed to shift the focus away from the transaction and onto performance. For the first time the advisor and the client were aligned together as cost was now based on true long term results. Dan was among a select group of advisors across the country to pilot this new concept. The program required an extensive training and evaluating period where Dan's skills in active management and portfolio allocation were refined. At its conclusion he would achieve the designation of Hutton Portfolio Manager; a title reserved for only a handful of advisors across the country and would form the basis for his investment approach. By 1993 the desire to focus exclusively on active portfolio management led Dan to establish McPherson Asset Management, an advisory firm dedicated to personal relationships and long term wealth creation. From 1993 through 2012, McPherson Asset Management grew and expanded its reach building the firm on a foundation of personal relationships, quality service and investment performance.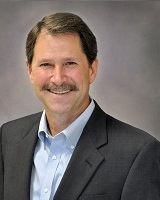 Kerry Rigdon
Kerry started his career at E.F. Hutton in 1986 where he spent 10 years building an expertise in portfolio management and retirement planning. In 1996 Kerry was asked to manage the Las Colinas branch office for the Dallas based investment firm Southwest Securities. After successfully growing the office from 1996 to 2000, Kerry was asked to oversee and manage the retail office operations for Southwest and was promoted to Managing Director of the Private Client Group. In 2001 he was also selected to manage the independent advisor division and was named CEO of SWS Financial Services. In 2004, after almost 20 years building and managing investment firms for someone else the opportunity to start his own advisory firm proved to be an opportunity whose time was right. He elected to leave Southwest Securities and co-founded Mayberry Partners, Wealth Management Services, a firm focused on providing superior money management and estate planning services. Kerry brings a unique understanding of the investment landscape having worked with individuals, trusts, financial institutions and small businesses for over 26 years. Kerry has been a featured commentator on both TV and radio in the Dallas area providing investment insight and market analysis.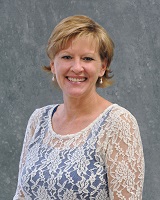 Laurie Rigdon
Laurie brings over 16 years of experience in the financial services industry having been one of the original professionals at McPherson Asset Management where she handled all administrative and office responsibilities. Laurie managed the office for McPherson Asset management from 1992 through 2001. Currently Laurie is the Branch Office Administrator for the Coppell branch and has been in this role since 2009. Laurie works with clients to address all service requests as well as all office administrative needs. Laurie also is responsible for performance reporting utilizing the Advent AXYS reporting system providing detailed performance analysis for all fee-based accounts.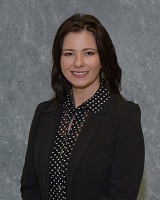 Rebecca Evans
Rebecca has been a valuable part of McPherson & Mayberry, prior to that McPherson Asset Management, since 2011. She is the Administrative Office Manager for the Dallas branch and assists customers with all of their servicing needs. Rebecca is also responsible for performance reporting, utilizing the Advent AXYS reporting system for all managed accounts. Prior to joining McPherson & Mayberry, Rebecca was a legal assistant with Attorney Resource for over twelve years. Rebecca brings extensive administrative and service experience to the McPherson & Mayberry team.